About us
Dr.Vijaya Home for the Aged is a charitable trust founded in the year 2000 with the objective of providing care and succour to the old. The Home provides residential care with full boarding & lodging facility to the old with medical care belonging mostly to poor & lower middle-class individuals of all denominations. At Dr.Vijaya Old Age Home we have around 30 neglected souls being cared for.
The Trust has already travelled a long way and addressed the needs of infinite number of parents. At Dr. Vijaya Home for the Aged – " A Home Away From Home" is an attempt to provide a homely and respectable living for the Elders with utmost commitment, dedication, trust and care to promote compassion and love. The entire staff are committed to the physical, mental, emotional and spiritual well-being of the Elders, in order to provide them with comfortable living with dignity and fullness.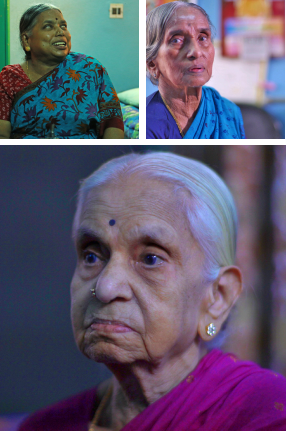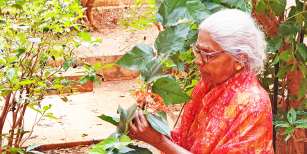 Life at Home
The home offers fully furnished room with attached kitchen, sit outs, DTH connected TV, Cupboards etc. Rooms are elder friendly, with an acre of open space and fresh air outside.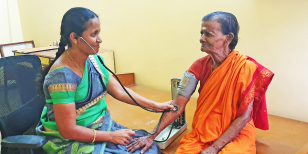 Health & Hygiene
The health & well-being is our primary concern. We Provide Day-to-Day Medical Support, Handle Emergencies, and we conduct regular health check-ups to monitor their health.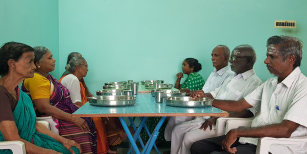 Kitchen & Dining Hall
We provide Healthy home made food thrice a day with Coffee, Tea or Milk twice a day. Special menus on Festivals & Celebrations. Inmates can also cook for themselves in their own kitchen space.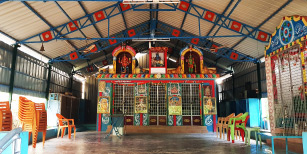 Meditation Hall
We have a Temple with Meditation Hall within our premises with regular weekly poojas conducted for our inmates. Special poojas, Sai Poojas, etc are performed on festival days.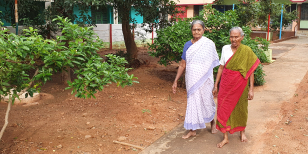 Walking Track
Walking is one simple & best exercise, for elders. We have provided a well paved walking track around the home. Inmates are advised to walk twice a day. It helps a better bonding between inmates.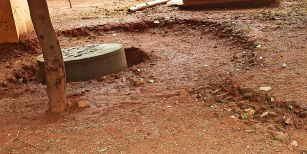 Rainwater Harvesting
Rainwater harvesting is at 3 places within our premises for a sustainable process to preserve rain water for all our needs and for the future as well. This has increased the ground water level.
"I remain most grateful, that I have found Dr. Vijaya Old age home for aged. They give the best caring atmosphere and assurance that I am in the best hands. This is a home away from home, with personalized care by people who endeavour to create the warmth of nursing for effective assisted living."
Ms. Rani
The management of Dr. Vijaya Old age home for aged is known to us for the past five years.They have always helped me with a homely stay. The food here is nutritious, healthy and tasty, to suit the needs of the elderly. The ambience is clean and airy. The management and staff treat the residents with utmost care and love.
Smt. Prema
"It's been seven years since I have joined Dr. Vijaya Old Age Home. I stay here with my father where both of us are as comfortable as in our own home. We have good medical assistance, well trained attendants, quality food and well-ventilated rooms, T.V, cupboards, etc. The personal touch of care and affection is given to all members. "No one can change the fact that everyone is going to get older one day, but you can change the way you look at it" is what I have understood from here."
Mr. Thanigairaj
Donate
We need your help.
They need more, we see them struggle every day. As our guests come from humble backgrounds, we should not pass the cost of enriching the experience to them. We look to you to contribute based on what is convenient to you. We run a very efficient operation, any contribution will be used wisely. All Donations made to RRPCT are Tax Exempted under section 80G of IT Act, 1961.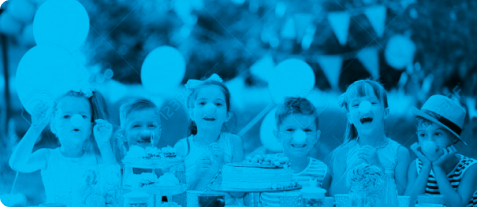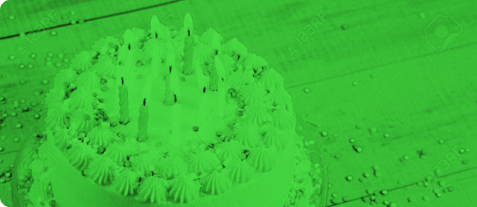 Distribute sweets to the Senior Citizens in the old age home on your special day
Donate
Sponsor a breakfast to the Senior Citizens in the old age home and seek their blessings on your special day
Donate
Sponsor a lunch to the Senior Citizens in the old age home and seek their blessings on your special day
Donate
Sponsor both the breakfast & the lunch and spend your special day with the Senior Citizens in the old age home
Donate
Towards Annapoorani Scheme – Lunch for all inmates, caretakers & staff
Donate
FUNDRAISERS
for an infrastructure
Smart Boards for the classrooms
3 Donors | Fund Raised: Rs.14,000.00 / Rs.35,000.00
Donate
Minimum amount should be Rs.500
39 Donors | Fund Raised: Rs.94,500.00 / Rs.1,50,000.00
Donate
Minimum amount should be Rs.500
Generator for the School | Thanks to all our Patrons
28 Donors | Fund Raised: Rs.1,34,000.00
Dr. Vijaya Home For The Aged
Pillayarpatti Village,
Thanjavur District
Tamil nadu

Mail id: rrpctseva@yahoo.com
Phone Number: +91-9442995123.